How Many of this have one of these at the back of our Mac?
http://www.pcmarinesurveys.com/Stoopid% ... tricks.htm
This cheap plastic throughull is 1" above the water line and seriously UV degraded. It could be picked apart by my fingernail. The caulking shows that an attempt had been made to stop it leaking. Should this be impacted by floating debris, the bilge pump will not be able to keep up with the incoming water. Cheap plastic throughulls near the the waterline are more prevalent on powerboats for some reason.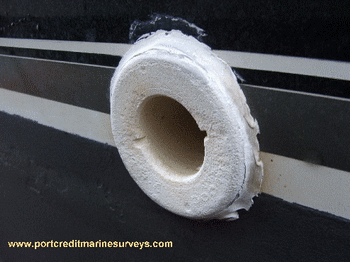 I think I need to find a Stainless steel one to replace mine.
All the best.
Neo