It's time, friends!! We're going to attempt to "float our boat" on Saturday (with luck).
We have done a bunch of repair, some you can see, most you can't. We found that the more we tore into her, the more we realized how torn up she was. I think I've attached a couple of pictures of the daggerboard repair, mast foot bracket solution, new mast cap we welded up and a shot of the boat to show our new bottom paint. (I say I think because it's a jumble of bracketing down there that I don't know how to sort out).
We also made all new standing rigging, overhauled the motor completely, new jib, new furler drums, a TON of fiberglass repair, complete gut and rewire of electrical system, new mast foot, all new running rigging, and the list goes on (and will go on forever, I'm sure). These were just the things we felt we needed before getting her on the water. She still looks like Beverly Hill Billies on the inside. We have new rub rail and a ton of other things but we really want to sail, so screw it - we're going in. We'll let you know how it goes.
Thanks for all the pointers....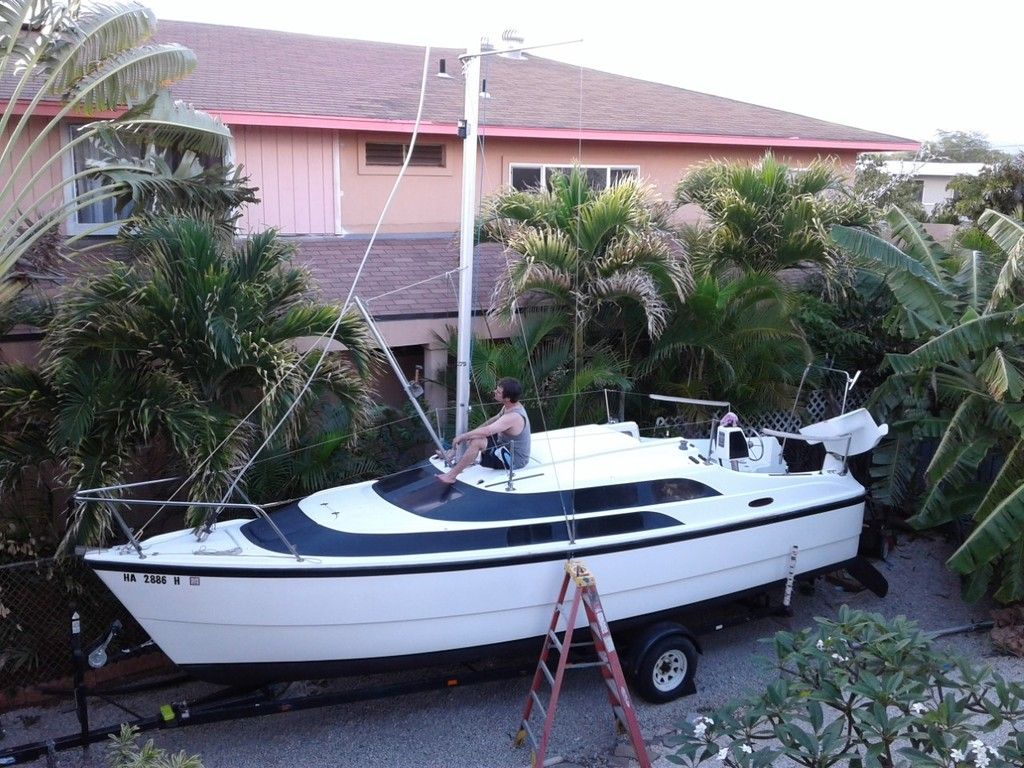 [/url]
[/url]
[/url]