Hey Guys, Its getting to that time of year where I start daydreaming of spring and sunny sailing. Since the reality is far from that for the next three months I generally start spending money on mods and toys
Funny how when I am out enjoying the boat in the summer I generally don't daydream about the next toy or spend a dime
I have cycled through carrying SOT kayaks, briefly carried a standard inflatable dinghy and oars, a windsurfer a few summers, then primarily inflatable paddleboards the last few years which I really like for multiple reasons. Last summer I hauled along a plastic rotomolded Escape solsa sailing/rowing dinghy which is about 85lbs. It has been fun sailing around in the evenings. I was looking for a walker bay to sail/motor when I found and bought the escape on a whim. Now I started to get an itch for a dinghy that can plane with an outboard for exploring further away from anchorages.
My desire is a boat under $500 that planes with 6hp 2 stroke and small as possible. The previous inflatable dinghy I had was too big. The escape dinghy I have now is 4'x8' & as large as I want to deal with. I didn't want anything wide so was looking at portaboats and kabot type boats.
Some small & relatively inexpensive boats I liked
Goplus 90"x48" and 51lbs $250 (no solid floor)
Bestway Caspian Air floor, $400 91"longx 51" wide and 50lbs
Haven't found a whole lot of info on ctamaran type being used in the US. They seem to be a little more popular in New Zealand/Australia.
NC290, $500, Airfloor, 47"x114" and 60lbs.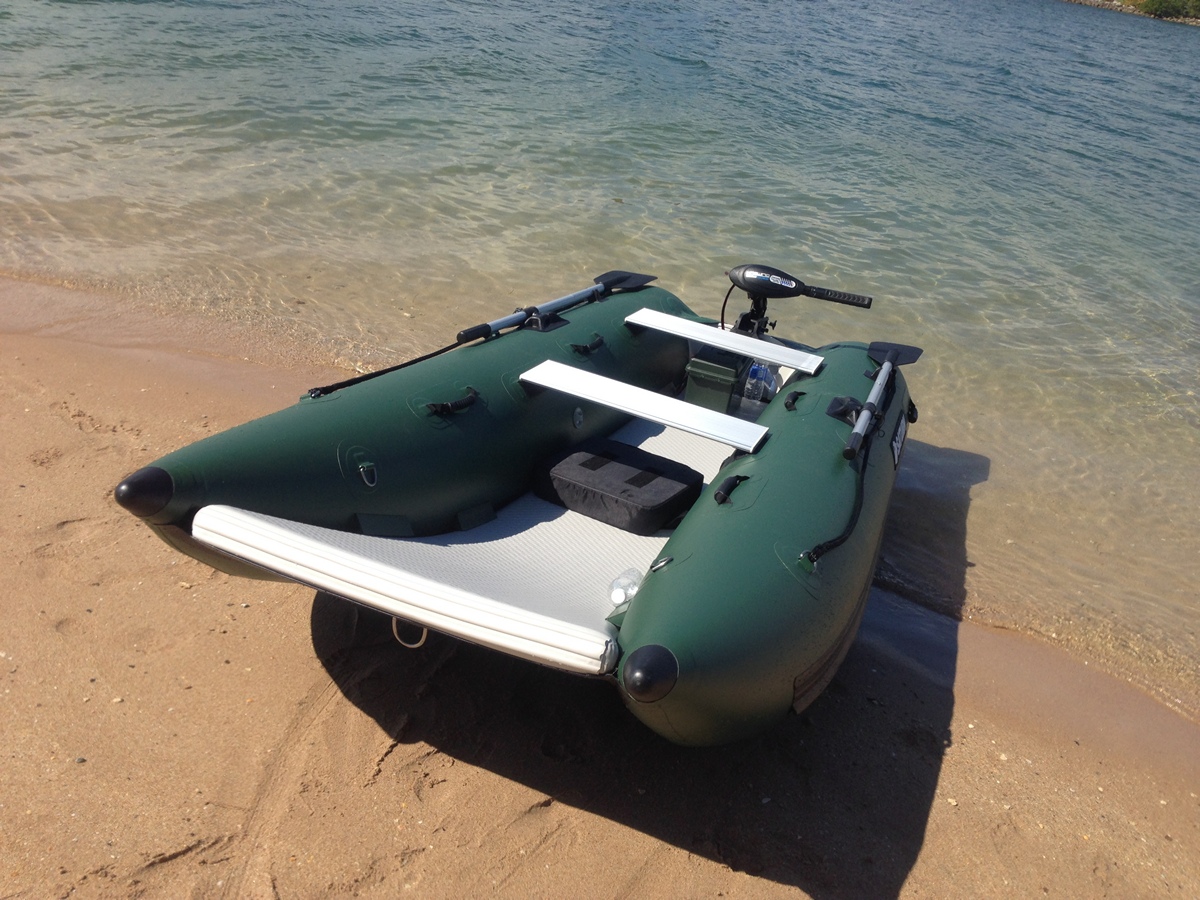 Anyways, any thoughts on dinghys you think are cool or have found you liked and didn't like? Experience getting a dinghy to plane with a small outboard?Tips and tricks? Other off season projects for those where the water is cold?