Your PO did some funky stuff with rigging. I'd just replace the headstay. BWY will sell you one pre-cut to the exact size and even upgrade to a heavier gauge. I bought one from Blue Water Yachts and they swagged all the fittings. They ship worldwide.
http://shop.bwyachts.com/product-p/3117-1m1.htm
Call them and tell them what furler you have.
What is a Johnson bar?
Pinning the forestay is usually a 2 person operation. One pulls the furler down while the other pins it. The mast will bend a bit to allow this pinning process. I have the BWY "quick rig" kit so I guess that means a different pin. It's big and easy to hold.
$6.00
http://shop.bwyachts.com/product-p/3442-100.htm
Shackle? You shouldn't have any shackles on the standing rigging. Sounds like the PO did some clever mods.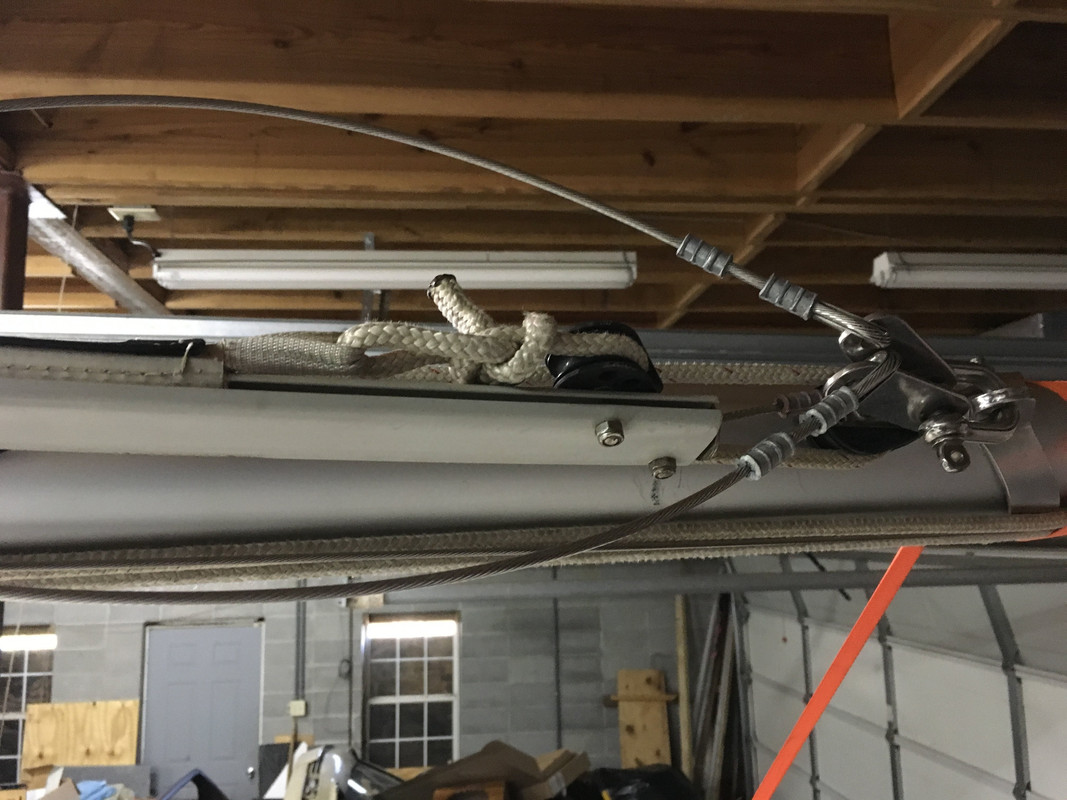 Mine is just like this above. No swivel. The track simply rotates on the headstay. Works well. However, I think there were 2 different systems installed on these boats. Ask BWY when you call.
Generally the forestay is fixed and the side stays do the main adjusting. Once you get it "close" you can tighten the forestay for "fine tuning". Once you have it right, you shouldn't need to touch it again. Tightness is up for debate. You should NOT be playing them like a guitar. Tight so they aren't floppy.
You'll love the boat.
Use this forum for a resource. Some mods you might consider if not already present:
Engine quick disconnect
Ladder
VHF radio
In fact, make a post asking for recommendations. Folks love to talk about their favorite mods.
--Russ