Finally, after several years, I decided to complete my air conditioner mod. Actually, I got tired of putting the unit below, bringing it up to the companionway, carrying different hatchboards, and then putting it back below before sailing out--not to mention having to carefully climb over the AC if I needed to leave the cabin while it was running or the space it took below. I did not want any part of the metal casing exposed and wanted it to look like it was designed around the X--even though I'm not much of a craftsman.
Trashed the idea of 'glass and grabbed some plywood. Cut it to fit the benches and the companionway.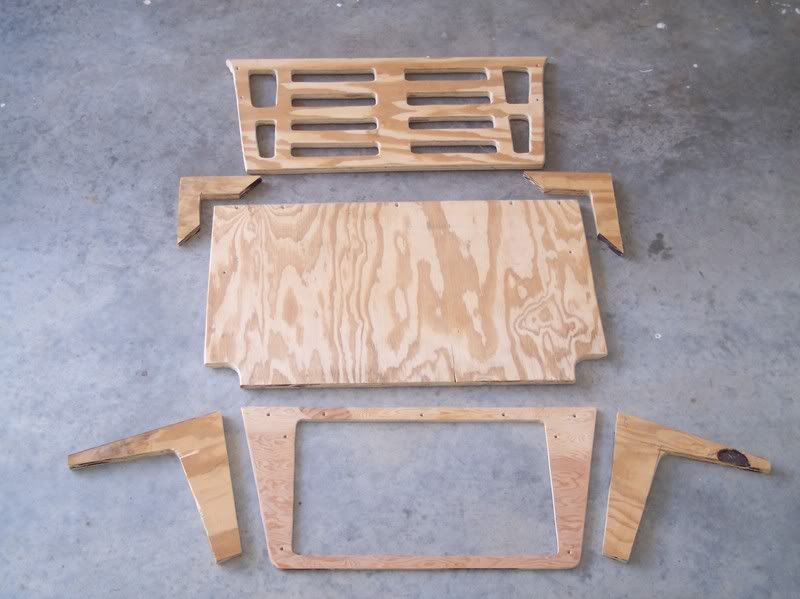 Put it together with SS screws and doublechecked the fit.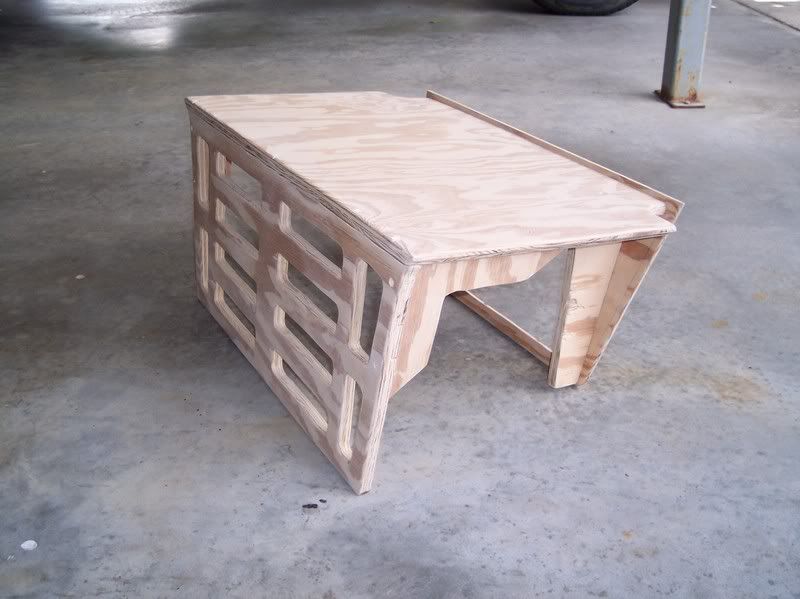 Next, completely coated it with truckbed liner (polyurethane with rubber granules) to waterproof. Also absorbs shock and makes the unit fit tight. Not to mention the anti-skid property.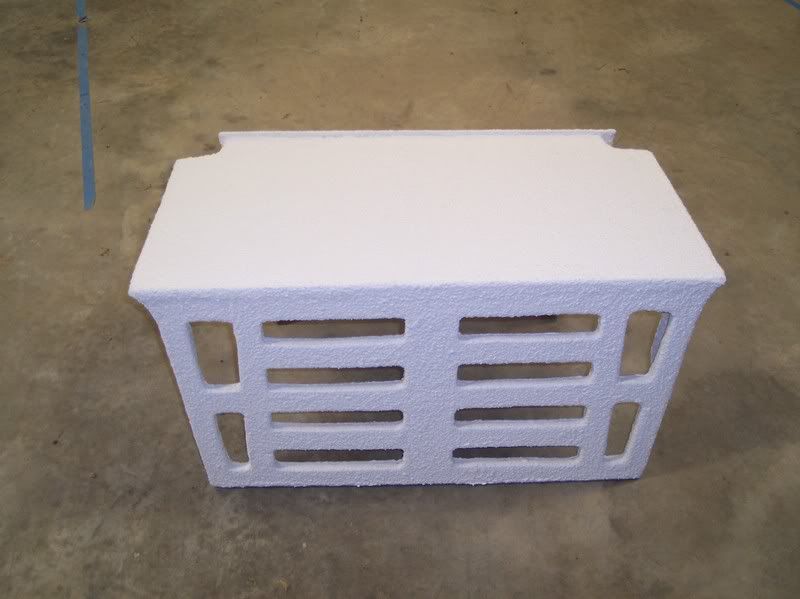 Hung the AC by screwing its case to the inside top of the box. Slid it in companionway rails. 2 plexiglass slats fill the remainder of the companionway.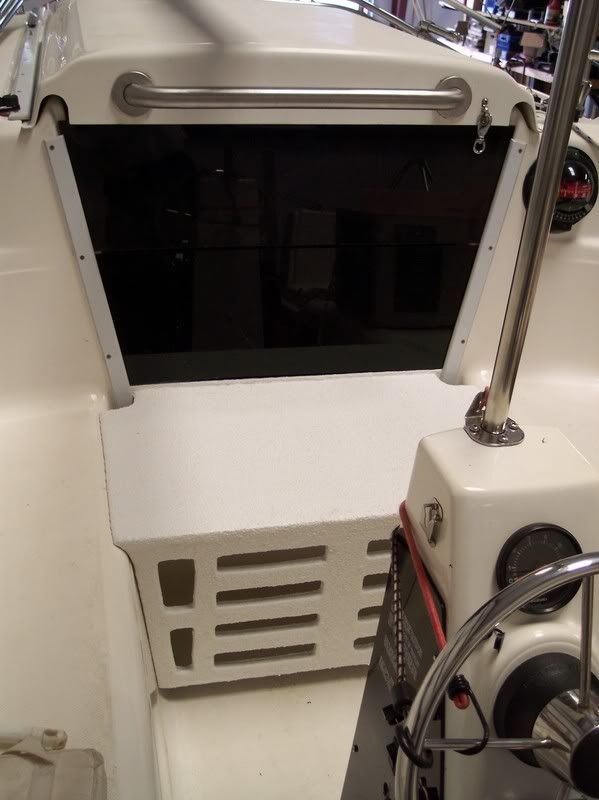 Fits well from the inside also. Doesn't block the step. Blows direct into the cabin and drains to the cockpit.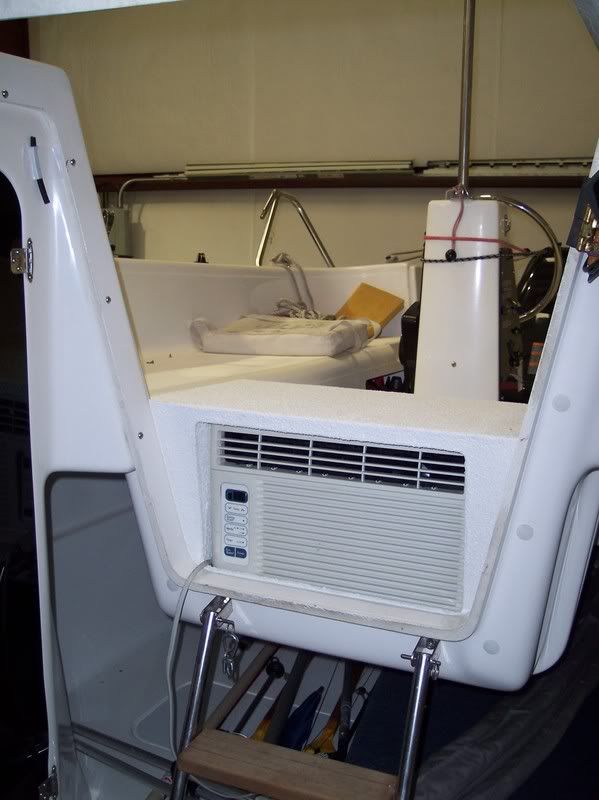 So far, I really like this as it just seems to fit. No more dragging the AC in and out of the cabin. It can now stay in place all summer. The unit hangs from the benches and is retained in place by the companionway rails. It doesn't touch the cockpit floor, thus it doesn't trap anything. The top is level with the benches and actually adds to the cockpit---non skid table, forward looking seat under the dodger, and great for short legged people when really heeling. And it doesn't hamper access to the cabin.
Best of all, at the end of summer, I can just lift the "box" and store it on the shelf until the following summer.
(Maybe I'll get around to finishing my X-wings.)