The Guy that owns the local supply shop and sail loft built this behemoth behind his business with the help of his daughter. My wife and I climbed all over it around 2 years ago before the masts were stood and the interior was about 2/3 outfitted.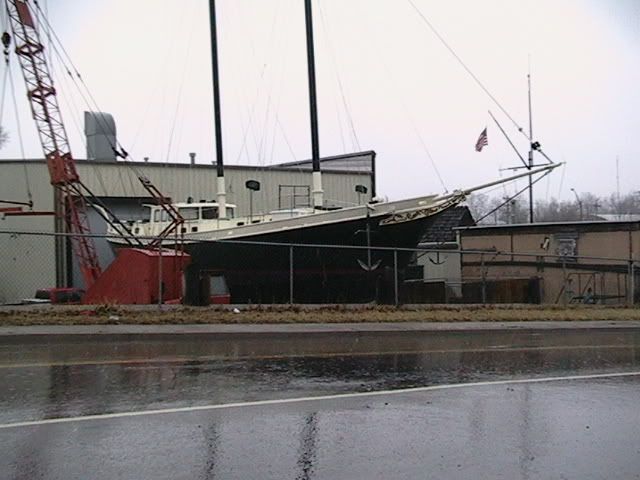 Heres the amazing part!! This Photo was taken in Independence Missouri, 20 Miles east of Kansas City. The Fence is an 8' Storm fence and the pad its resting on is 6-8' below street level.
They plan on lifting it when its done and flatbedding it to the missouri river. From there they will motor to the gulf coast and sail it to the northeast to become a charter boat. Wow!