Hi all,
We purchased our 26M last November 2019.
The crew will consist of my wife and I and our 3, eight year old daughters.
I found it a bit of a climb to access the boat in the driveway via the transom or by ladder. With that in mind, I was not looking forward to provisioning the boat for a sail with provisions for 5 and luggage for 4.
So we decided to build a set of stairs.
The stairs had to be compact and sturdy enough to be able to slide out of the way when moving the boat.
This is what we came up with:
First, I determined that the landing of the stairs should be 5 feet high.
Then, I went on line and got actual dimensions of common lumber to help with the design process.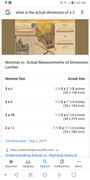 Then I found a great stair calculator on line and came up with stairs that would be a good fit.
Then, I sketched some plans and made a material list.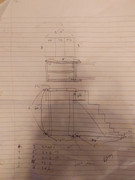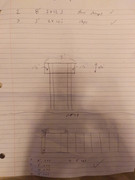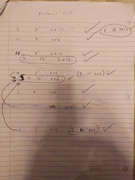 Some pictures of the building process.
The material list was pretty close. I ended up having two 8 foot 2X4s left over.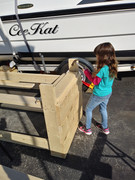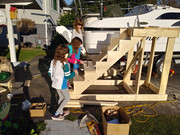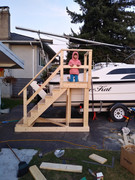 Now, 2 coats of stain. They had a sale on a gallon of stain, so I bought that.
Surprisingly, we ended up using ⅔ of it.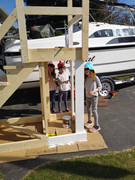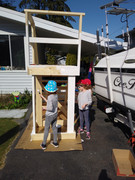 The finished project. The total cost of materials including paint was about $250 CAN.